Furuno FR8125 Maritime Radar System
Furuno FR8125 Maritime Radar System
The Furuno FR8125 Maritime Radar System features state of the art signal processing, which makes it easier to identify targets in heavy rain and poor visibility. The Furuno FR8125 radar can discern between rain and surface reflections, providing the ability to find and track the movement of rain clouds as well as removing unnecessary echoes. For tracking the movement of other vessels at sea, "True Motion Trails" can be displayed as well as AIS/TT target-tracking with a zoom display function. When the vessel is in motion, the radar echoes move smoothly on the main display thanks to the "True View Mode." This radar system brings added convenience to an already long line of convenient products from Furuno.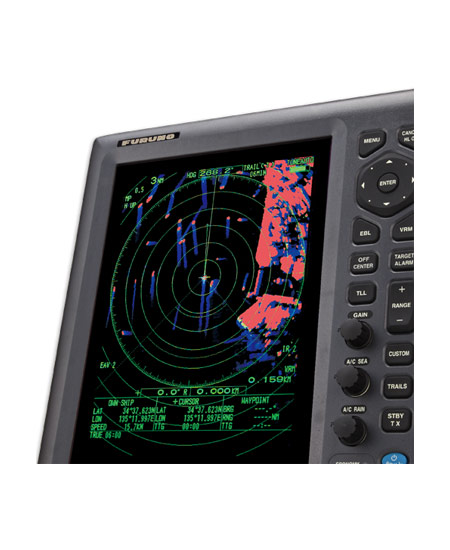 State-of-the-art Digital Signal Processing
Even during rainfalls or severe weather conditions, radar echoes are clearly displayed, and unnecessary echoes can be removed instantly with ease.
The technology for removing sea, rain and snow clutter has been greatly enhanced utilizing Furuno's state of the art knowledge in digital signal processing. When using the Target mode, vessels close by and vessels on intersecting courses are automatically displayed zoomed in.
These targets will remain displayed for as long as they pose any concern. Target Trails are also displayed, making it easy for the user to determine the movements of individual vessels.
space
True Trail & True View modes
When using the True Trail Mode, moving objects will show up on the main screen with a colorful trail.
These trails make it possible to see the movement of nearby vessels in the blink of an eye. The radar echoes move smoothly on the main display thanks to the "True View Mode". The True View Mode is based on the head-up mode.
During the radar sweep, the echoes move according to the heading of your ship. Since the echoes move in real-time, the discrepancy between an observed target and what is displayed on the radar screen is greatly reduced.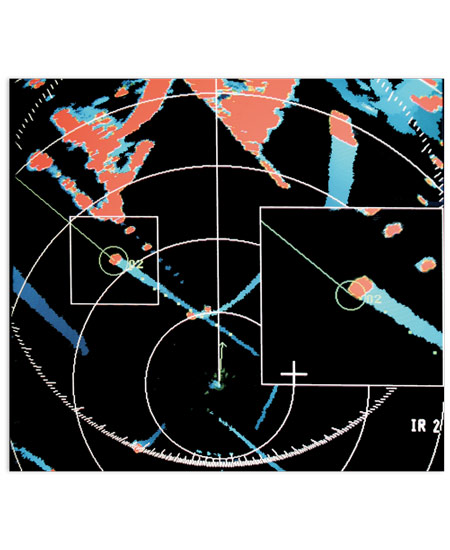 space
| | |
| --- | --- |
| Weight | 160 lbs |
| Dimensions | 42 x 90 x 42 in |
| Brands | Furuno |
Antenna Size:
4 ft or 6
ft
Band:
X-Band
Display Type:
Color LCD
Power Output:
12
kW
Power Usage:
24 VDC
Beam Width:
1.9 degrees or 1.4 degrees
Range:
72 nm
Antenna Type:
Open Array
Display Size:
12.1 inches