PredictWind Marine Forecasting Software
PredictWind Marine Forecasting Software
PredictWind is the only company in the world that runs their own global weather model at 50km resolution with 2 sources. In addition 1km / 8km resolution forecasts are generated for popular regions around the world. With PredictWind Marine Forecasting Software you have a reliable and easy to use set of tools to help keep you safe while out on the ocean. With this software it is simple to complete your setup with an added convenience to your equipment and services that serve you every day.
Weather Routing
PredictWind has developed an algorithm based routing tool that uses the most accurate forecasts to give you ideal sailing routes and forecasts for your journey.
PredictWind Apps
All PredictWind world leading forecasts and tools are available on mobile apps in addition to the forecast website; making PredictWind Marine Forecasting Software very versatile.
space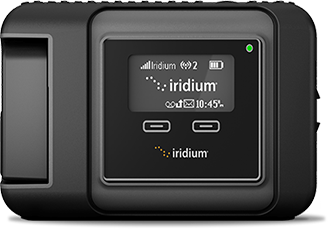 Iridium GO with PredictWind
Stay connected anywhere in the world with Iridium GO Satellite Hub. Compact, rugged and reliable global connection with your own smartphone, laptop or tablet.
space
space
PredictWind Offshore App
The updated Offshore App from PredictWind is the ultimate tool for getting and viewing forecast information offshore.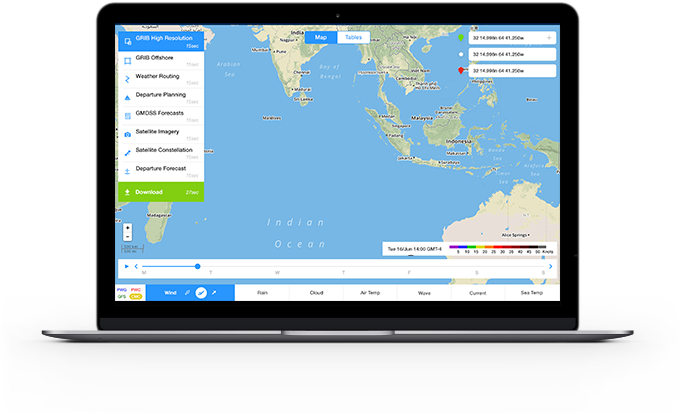 space
space
Weather Routing
Find the quickest or safest route on your next trip, and the wind conditions along the route. PredictWind has the world's first online weather routing service. Simply drag the start and end waypoints on the map, and the PredictWind server will calculate the fastest route or the safest route for your trip.
Departure Planning
What is the best day to depart on your next coastal or offshore passage? You will be spanning different weather patterns, and this powerful tool will quickly summarize the wind conditions you will encounter if you left on Day1, Day2, Day3, or Day4. Simply drag the start and destination waypoints on the map and the weather routing algorithm will summarize the forecast wind data for the next 4 days of departure.
Forecast Alerts
Setup your ideal forecast conditions for your specific location and be automatically notified by email or push notification when your ideal conditions are forecasted for your location.
Live Wind Observations
Real time weather data from 20,000 live stations across the globe.